A tween is a child who is almost a teenager. He or she is no longer a little kid, but also not quite an adolescent. He or she is at an in-between age, usually 10 to 12 years old. There are distinct fashion trends for this age that tend to be a compromise between parents and children. Gone are the days of frilly dresses, accessories, cute outfits of childhood. Parents have lost that complete control over what their child is willing to wear. However, for the most part parents are reluctant to allow their tweens to dress like teenagers. Tweens themselves also feel not quite confident enough for revealing outfits. Therefore the resulting compromise creates tween fashion.

Tweens are often seen in the more conservative young styles that are in fashion for teenagers. At this age, they choose a variety of colors and try out things that are not typical of younger kids. It is at this point when kids start to gravitate towards black and get away from the more childish styles. Tweens also like to choose dress up clothes that are much more grown up than anything they have worn previously. T-shirt dresses and mini-skirts are common choices. They are often toned down by adding tights or a sweater to help cover up a bit more. Jeans are also a hallmark of fashion for tweens.

Tween fashion also includes accessories. There are accessory stores which cater precisely to this group. Girls can find earrings, necklaces, bracelets, rings, hair accessories and much more. The use of accessories allows them to customize their own style a little more and make it all their own.

Some of the best sites for finding true tween fashion include:
These stores are also commonly found in many shopping centers. They can provide entirely for a tween's wardrobe. The choices found amongst their racks are all outfits that appeal to tweens, teens and even young adults. The tweens just tend to gravitate towards the less provocative items that these stores carry.

One of the hottest items in tween fashion is customized T-shirts. Tweens start to show their independence, sense of humor and their personality with their clothing choices. An easy way to do that is by choosing to wear T-shirts that say what you want them to say. Tween specialty stores like Justice for Girls and many other retailers carry ready made printed T-shirts that have cute sayings, funny remarks, interesting designs and more.

Tweens can also order their very own custom-made T-shirts that have exactly what they choose printed on them. You can order the color, size and style you want and then design the image or text that best represents you. Some great examples of what to have printed on your custom tee include:

Tweens rock

Eat, Sleep, Do Nothing

Peace, Love, Shopping

I heart soccer

When in doubt, ask your friends
Typical Tween Fashion
For quite a few decades, trendy tween clothing has found its styles and ideals from its older sister--the juniors department. From bell bottoms to screen printed tees to formal dresses,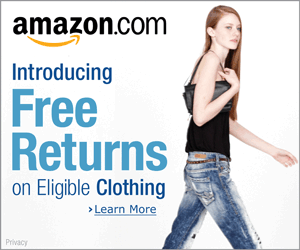 tween fashion has always found its roots close to its older counterpart. These style similarities make the fashion labels for this age range equally a hit with kids and a concern for parents.

Staying Age Appropriate
Does tween clothing design cause children to grow up too quickly? Some argue that the children in the tween clothing industry's target age range (8-12) should be able to keep their fashion innocence a bit longer. The tweens themselves though, are loving the looks as it coincides perfectly with this age group's typical mentality of wanting to grow up quickly and become a full-fledged teenagers.

Some very famous and grown up labels are hitting the tween scene, while others are finding the start of their success within this age range. No matter how you look at it, fashion for tweens has made a big impact on the apparel industry and has also led to a fair bit of controversy.

Nervous Parents
When you walk into a store like Limited Too, you may expect to see a more childish version of the popular 20-something store. However, many parents have found themselves faced with displays holding thong underwear, super-short shorts and t-shirts bearing phrases that push the boundaries of appropriateness. Is it fair or right for this type of clothing to be the majority of options in the stores to which tweens are attracted?

Fortunately for the families of these girls, there are plenty of things that can be done to help a child discern just how important fashion is in their lives. Limiting the amount of television your daughter watches each week is a big way in which you can help tone down the high level of outside influences she is receiving. Providing her with plenty of good role models, especially powerful and inspirational women, is also a great way to instill within her, a sense of integrity and self worth that will last far beyond any questionable fashion trend.

Another positive note for parents is the fact that a few of today's teen idols are actually producing age-appropriate clothing for tweens without compromising on the cuteness that young girls seek. Mary-Kate and Ashley Olson, formerly of Full House fame, have hit gold with their wildly popular tween fashion line sold exclusively at Wal-Mart stores. All of the outfits are hip, yet modest. Since they are sold through a discount store, the prices are ideal for mom's budget.
Shopping for Tween Clothing
If your concern is not the way tween clothing looks but rather where to get it, your options are literally endless. Almost all major department stores carry a strong tween line and countless websites are also devoted to this group of shoppers. Special boutiques like the aforementioned Limited Too, Justice and many others are designed specifically with the tween in mind. These stores are a great destination when you are doing a little gift shopping and feeling clueless.

The most important thing you can do to ease the trauma of shopping for tween clothing is to take the girl with you. Tweens know exactly what they want and attempting to wing it on your own while they sit in school will often lead to disaster. If you insist on striking out on your own, be sure to keep your receipts!

Current Tween Fashion Trends
Many of today's tween fashion trends are updated versions of styles that were popular decades ago. Baggy tunics, spaghetti strap tops, tight jeans and chunky heels are all examples of what is currently big with 11-year old girls. Ballet flats are popular shoes, as are updated canvas slip-ons, which come in a variety of bright and creative designs. Converse makes a great line of canvas shoes, as does discount shoe store Payless Shoes.

Layers are also in. This makes camisoles over t-shirts or vice versa, popular with this crowd. Stay away from light pink, frills, t-shirts with animals on them or anything else considered to be "young." A good rule of thumb is to select a tween item and then spend some time in the children's department, if available, to compare the items. If you see anything similar, you can pretty much guarantee it is a bad choice.

For tween boys, fashion is also becoming more modern and edgy, yet in a very different way. While little boys' clothes still focuses on the rough and tumble world of dirt castles and plenty of make believe, tween boys are preferring a more "emo" look, following in the popular metrosexual trend found in men's fashions.

Boys can be found wearing untucked dress shirts, low-hanging pants, and canvas shoes. Hair is worn longer and often in choppy layers with bangs, and even certain forms of jewelry specifically designed for young males is acceptable. Spiked bracelets and belts with skull buckles are examples of this accentuation.

Is your tween boy not the metro type? T-shirts with sarcastic sayings and comical screen-prints based off of TV shows and pop culture references are wildly popular with the tween set. Found in both the boys' and men's sections of inexpensive stores like Wal-Mart and Mervyn's, your tween boy can wear a new line of wit on his chest every day if he chooses.

Keep the Peace with Compromise
Keeping a tween girl happy and fashion-forward can be challenging in today's society where they encounter so much pressure to grow up fast. However, with a little education, a little bit of compromise and a lot of patience, you and your tween daughter will be able to find a balance and a wardrobe that will make the both of you happy..
The Beauty Queen and the School Nerd
Price: $8.95 & eligible for FREE Super Saver Shipping on orders over $25