Encourage Good Study Habits in your Tween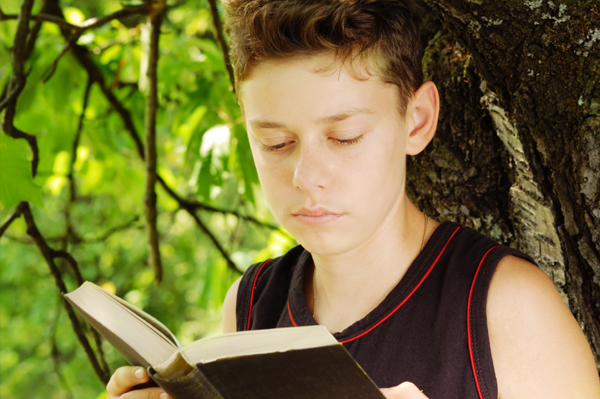 Kids all learn differently, and as they get older the way they study the best becomes more apparent. Tweens are notorious for poor study habits; however, this is the time when they should learn how to study. When you need to help your child study to get the best results, here are some tips that may help you along the way.

Getting Organized
The first step in helping your tween study for the best results is to get organized. If your tween is disorganized, this can lead to disastrous results. You need to work with your child to find a system that works. Some children do quite will with a daily planner, but they must write in it each day. In addition, your child will need a good system to keep all of her school work in one easy location. An accordion type binder works well for many students because it allows them to keep all of their work in one location and they can sort it out by class. If this does not work for your child, try pocket folders for each subject or a three ring binder divided by subject.

Note cards
Note cards are often the best way for tweens to study almost any subject. You can purchase note cards in different colors to represent each class or subject. A note card box or a note card binder also works well for keeping the note cards together in one place. Have your child write down important facts for easy studying. These are also great for when you need to help your child study for a test or quiz.

Have a Location to Study
Your tween needs a good place to study. All families are different and all children learn differently. Some will study best in a very quite and secluded area while others do better in the middle of the family action. Music also helps many children study. However your child studies best, provide that atmosphere each day and equip the area with all the right tools. Have pencils, pens, paper, pencil sharpeners, dictionary, and other study gear in one place so that your child can find exactly what he or she needs without searching for it

Go Over Papers with Your Tween
At this age, it is a good idea to go through your child's graded papers as they come in so you can pinpoint what your child needs help with the most. For example, when you see math papers that have low grades then you can see where you might need to step in to help. Remember that your child is learning new material everyday and he or she will make mistakes. Help re-teach things that your child struggles with as they learn and before it is too late.

Encourage Good Study Habits
Even strong students can flounder in the face of added challenges and greater expectations in the upper grades. Here's how you can reinforce basic study habits with your teen.
Make sure your child enters his or her upper-grade studies with strong reading skills. If your teen hasn't learned to read, he or she can't read to learn.

Help your teen organize the three S's: stuff, space and schedule. Middle school and high school assignments often need to be managed over weeks or months, so it's crucial to get organized.

Review your child's assignments periodically. Ask him or her to describe what each requires, where the project stands, and what's needed for completion, as well as the plans for wrapping it up.

Be sure your teen builds regular study time into his or her schedule. Most tests are scheduled well in advance, and 20 minutes of review each night will produce much better results on Thursday's biology exam than pulling an all-nighter on Wednesday.

Take a hard look at your teen's overall time commitments. Do the hours devoted to a part-time job, extracurricular activities, socializing or household chores crowd out prime study time? You may need to help your teen refocus on priorities.

Be supportive. You may not be able to offer much practical help with calculus homework, but you can provide encouragement, empathy and maybe a mug of hot cocoa to break up a long study session.
What Smart Students Know: Maximum Grades. Optimum Learning. Minimum Time
Price: $11.56 & eligible for FREE Super Saver Shipping on orders over $25.
You Save: $5.44 (32%)